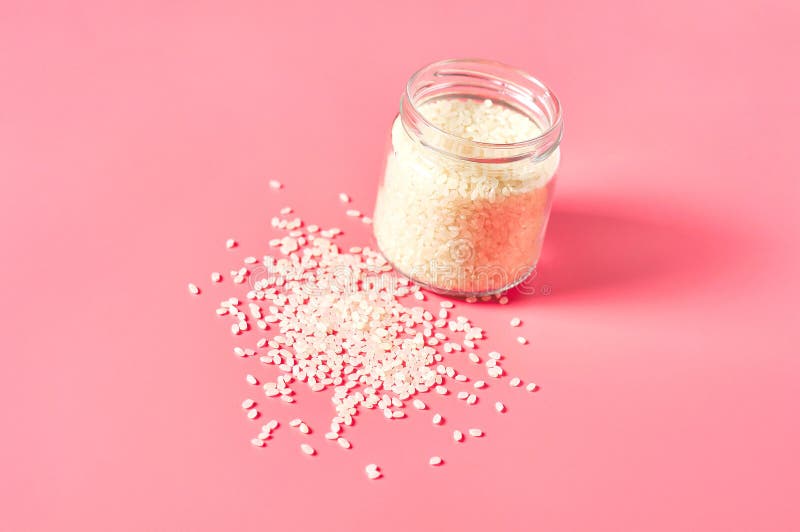 So, it's summer and not only did I have to change up my skin regimen but also my hair regimen. If you've read any of my previous blog posts you know that my hair is 100% natural. I do not use any chemicals to process my hair. Currently, I have been searching for ways to soften my hair. Of course I use moisturizers but because of summer heat my hair reverts back to extreme dryness. Dryness leads to breakage and I definitely want to prevent breakage. So my regimen currently consists of daily moisturizers, a hot oil treatment every two weeks, and a protein treatment/deep condition once a month. So, my sister sent me a link to a Zoom broadcast that showed ways to take care of your natural hair. It was very informative and it made me realize that I needed to develop a routine and stick to it. The main thing that stood out for me was something to make my hair softer. The speaker said that rice water was a way to soften your hair. So now every Wednesday I give my hair a wash with rice water and my moisturizing shampoo.
Benefits of Rice Water!
Rice water detangles hair, makes hair smoother, increases shine, makes hair stronger and helps hair grow long. Rice water reduces surface tension and increases the hairs elasticity. The starch in rice is where the benefits come from.

How to make rice water?
If you cook rice, then you can make rice water. Soaking is the quickest way to make rice water. Here's what I do every Wednesday of the week:
1. I take 1/2 cup of uncooked rice
3. I place it in a bowl with 2-3 cups of water.
4. Leave it to soak for 30 minutes.
5. Strain the rice water into a clean bowl.
I also warm my water in the microwave for 2 minutes so it's not so cold. That's totally optional. You do not have to warm it. Another way to make rice water is by boiling the rice. Simply cover 1/2 cup of rice with double the water as if you are going to cook it. Cook the rice in the boiling water and strain the rice water into a clean bowl before use. Also, if you are frugal like I am and do not like wasting, you can take the rice, add some more water and cook it. That way it won't mildew and head for the garbage disposal.
Want more out of your rice water solution?
It's been said that fermented rice has more antioxidants. Antioxidants may rejuvenate hair and skin cell damage, which is why they are ingredients in beauty products. So its really easy to ferment your rice water. All you have to do follow the above steps 1-4 of the soaking method. Then before you strain it, leave the rice water to sit at room temperature for up to 2 days to ferment it. After 2 days strain the rice water into a clean bowl before use.
How to use rice water?
Can you believe it? You can replace a store bought conditioner with your rice water. Here's what you should do:
1. Wash your hair with a moisturizing shampoo.
2. Rinse your hair with tap water.
3. Pour the rice water onto the hair.
4. Massage the rice water into your hair and scalp.
5. Leave it in your hair for up to 20 minutes.
6. Finally, rinse your hair with warm tap water.
My Takeaway!
I love that I have a solution that I can create myself in the comfort of my home. I love the way rice water makes my hair feel and so does my daughter because, she's always passing her fingers through my hair. I also feel more comfortable wearing my hair naturally without a wig or a wrap. I plan to continue to implement the rice water in my weekly routine. Finally, I can't wait to see it's long-term effects on my hair.